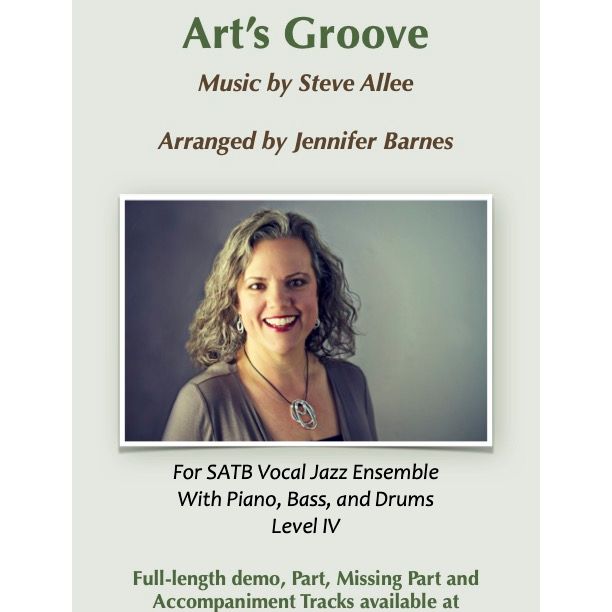 Art's Groove - Level 4 (SATB or SAA with Rhythm Section)
This hard bop head chart was composed by jazz pianist Steve Allee as part of the score for the film "New York in the Fifties".  The original recording showcased a three-horn line of trumpet, tenor saxophone, and trombone along with a burning rhythm section trio!  Anyone who really wants to capture the essence of the true feel of this piece would be advised to spend time with that original recording (provided here on this site, since the original isn't available any more) and aspire to their level of intensity and fire.  Vocalists will achieve this by singing with a bright, forward (trumpet-like!) tone and delivering the line with a small mouth opening while de-emphasizing the consonants.  Instead, focus on rhythmic drive and energy that has plenty of forward motion (not rushing, of course!) — no "laying back" in this kind of swing feel!
The form of the composition has familiar elements — it's a "blues with a bridge", meaning that the 'A' sections of the AABA are 12-bar blues and the bridge is a 16-bar contrasting section with ii-V-based harmony.  The improvisation is challenging because of the fast tempo and the nature of the harmonic motion in the bridge but is also lots of fun because of the blues sections.  Available in SATB and SAA voicings.
$75 for a Digital Download PDF containing Director's Score, Vocal, Piano (slash/chord change part), Bass, and Drum parts.
Chart Demo Recording
0:00/5:36

0:00/3:17

0:00/3:17