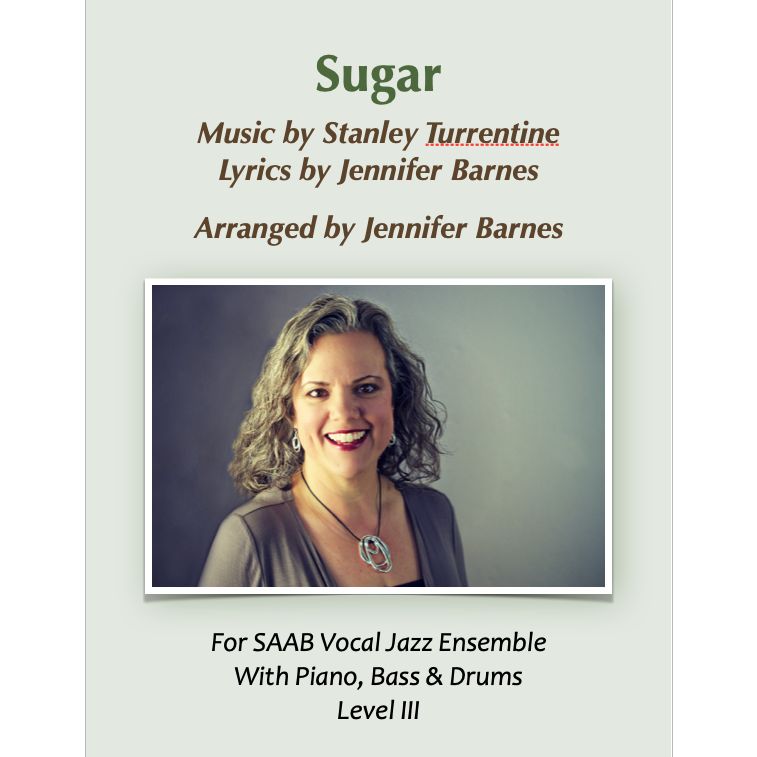 Sugar - Level 3 (SAAB or SSAA with Rhythm Section)
This hard-swinging arrangement of the Stanley Turrentine classic song "Sugar" features a fun new lyric that talks about the allure of sugary treats – a welcome twist with a lyric suitable for all ages and levels.  After the ensemble head, there's an ample repeatable solo section with a riff background figure for the ensemble, followed by a short wordless soli section with rhythm section stops – a nice way to introduce concepts of big band swing style without getting too difficult.  Then next verse features a duet between vocalists trading phrases before the ensemble takes it home.  Moderate vocal ranges allow for many different levels of ensembles to tackle this one and have fun telling this relatable story.  Available in SAAB and SSAA voicings. 
$75 for a Digital Download PDF containing Director's Score, Vocal, Piano (slash/chord change part), Bass, and Drum parts.