Now available at Sheet Music Plus!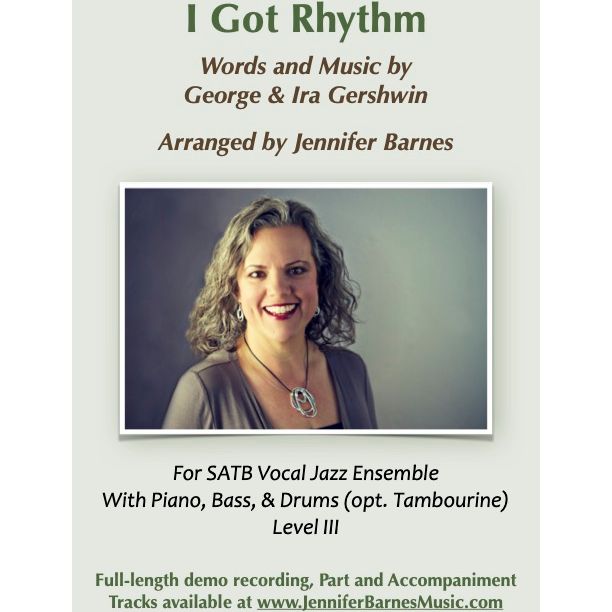 I Got Rhythm - Level 3 (SATB with Rhythm Section)
This fresh, high-energy take on the Gershwin standard "I Got Rhythm" has a modern flavor, with interesting grooves and meter changes and other musically interesting elements in the rhythm section while keeping the vocal parts relatively accessible.  The improvisation section uses a vamp on two chords, inviting less experienced improvisers to focus on asserting creative ideas with good, grooving time feel using simpler harmony.  This could function well anywhere in a program: opener, closer, or change of pace song in the middle of a set. 
$75 for Digital Download PDF package containing Director's Score, Vocal, Piano (notated AND slash/chord change parts are both provided), Bass & Drum parts plus optional Tambourine.