Now available at Sheet Music Plus!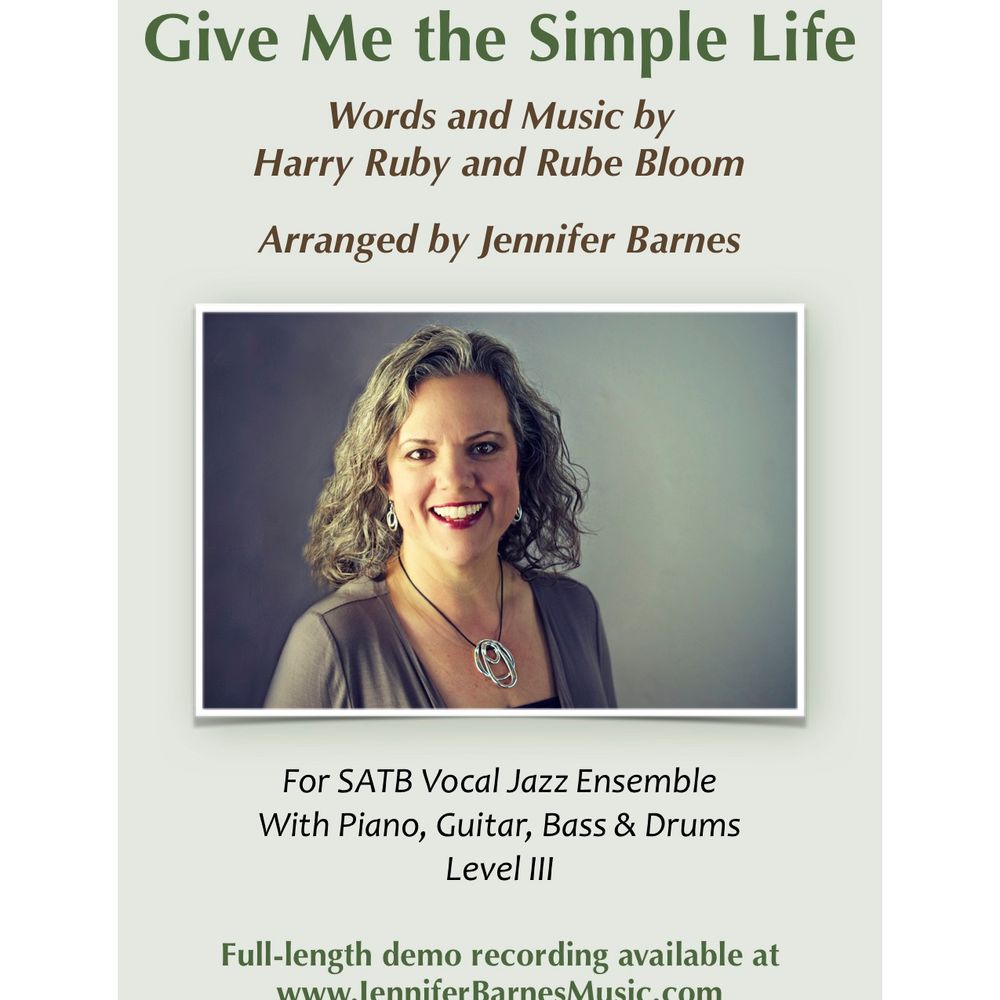 Give Me the Simple Life - Level 3 (SATB, SSAABB or SSAA with Rhythm Section)
A high-energy swinger with a positive message makes this arrangement a great candidate for an opening or closing piece for your ensemble!  Melodic solos can be sung by one or two vocalists, and the improvisation section is extremely flexible, with VERY accessible (only one chord) harmonic language, inviting riff-style trading between as many soloists (vocal and/or instrumental) as you'd like.  Moderate vocal ranges allow for many different levels of ensembles to tackle this one and have fun exploring up-tempo delivery while also digging into a driving swing feel on the bridge sections of the song.  Available in SATB, SSAA and SSAAB voicings.
$75 for Digital Download PDF package containing Vocal, Piano, Guitar, Bass & Drum parts as well as Director's score.
Chart Demo Recordings
0:00/3:00

0:00/3:01

0:00/3:02